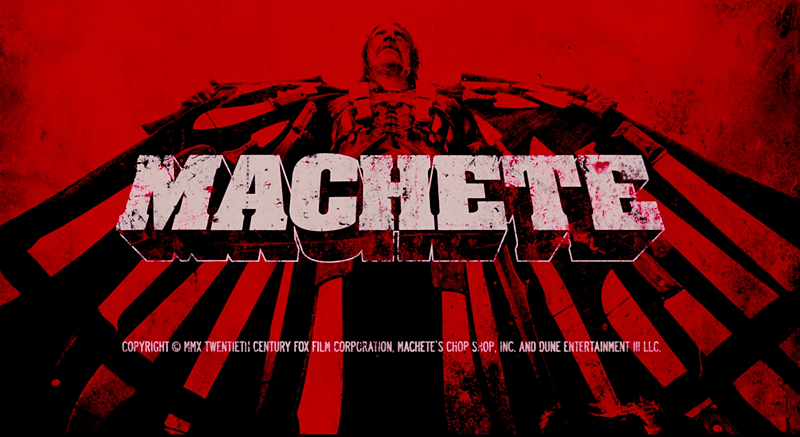 The film was based on the fake trailer featured before Robert Rodriguez's double feature for Грайндхаус (2007) and Планета страха (2007), which was co-produced by Quentin Tarantino, who is also a producer on this film.
Robert Rodriguez wrote the sсript back in 1993 after he wrote Отчаянный (1995).
As Robert Rodriguez tells it, after conceiving of the character of Machete and telling Danny Trejo about it, Rodriquez started receiving phone calls at random hours of the day from Danny, trying to convince him to make the film.
One day, Robert said to Danny that he was busy and asked why Danny can't just send a text message instead of constantly calling, to which Danny Trejo replied: "Machete don't text." Machete says this exact phrase in the film.
Body count: 98.
Jessica Alba had a "no-nudity" clause in her contract, which is why her clothes were digitally removed for her "nude" scenes.
This is Danny Trejo's fifth movie appearance as Machete. The first was in Дети Шпионов (2001) and the rest were in its sequels.
@темы: Robert Rodriguez, Robert De Niro, Photo, Cinema